Some of Adelaide's lesser-known precincts are emerging as creative hubs, gaining a reputation for artisan food and creative design.
With a little encouragement from the state government and local councils, some of Adelaide's lesser-known precincts are emerging as creative hubs, gaining a reputation for artisan food, creative design and an enviable quality of life.

Some have been around since the foundation of South Australia. Others are newly minted.
Semaphore
For most visitors to Adelaide, a trip to the beach means jumping onto the tram to Glenelg: a little slice of the English seaside transported to the southern hemisphere. For something a little more adventurous, head further along the coast to Semaphore, a raffish beachside suburb brimming with grand Victorian architecture, chic pavement cafes, old-school Aussie pubs and colourful local personalities. Apart from the clean, family-friendly beach you'll find plenty of parking, a traditional funfair and a miniature steam railway for the kiddies.
Like most of Adelaide's beaches, Semaphore also boasts a long wooden jetty. After a couple of hours on the beach, wander up the main street to much-loved Swedish Tarts for a wholesome snack and barista-made coffee – the all-day breakfast here is legendary. Alternatively join the queue at Soto's Fish Shop, a local institution widely regarded as serving the best fish and chips in the whole of Adelaide. Nearby is the imposing Federal Hotel, a traditional blue-collar watering hole with a vast front bar and oodles of atmosphere. The Palais Hotel, housed in the marvellous old bathing pavilion on the Esplanade, is also worth visiting, as is the Odeon Star Cinema which dates back to 1920.
Port Adelaide
Like a scaled-down version of Fremantle, Port Adelaide has a salty, knockabout charm. Apart from its gutsy AFL team, Port Adelaide boasts some of the state's finest civic architecture, cobbled laneways, atmospheric wharves and beautifully preserved 19th century warehouses. The port is also home to the South Australian Maritime Museum, the National Railway Museum and South Australian Aviation Museum. The Maritime Museum is a must-do experience for anyone travelling with children.

For something a little more adventurous, why not take the kids kayaking on the Port River? Apart from inspecting the famous ship's graveyard, kayakers can meet a small colony of river dolphins and paddle through remnant mangroves. Alternatively book a riverboat cruise aboard the MV Port Princess – a great way to learn about the Port's rich history and see river dolphins in the wild. Those who prefer terra firma should pick up a walking guide from the local visitor centre. The route includes most of the city's historic buildings, such as the Port Admiral Hotel, Town Hall, Lighthouse and Courthouse. The Port has a small but eclectic food scene. Local favourites include the Argo Hellenic Café, a classic 1950s Greek eatery on Commercial Road and the British Hotel, a bustling gastro pub on North Parade, serving excellent beer.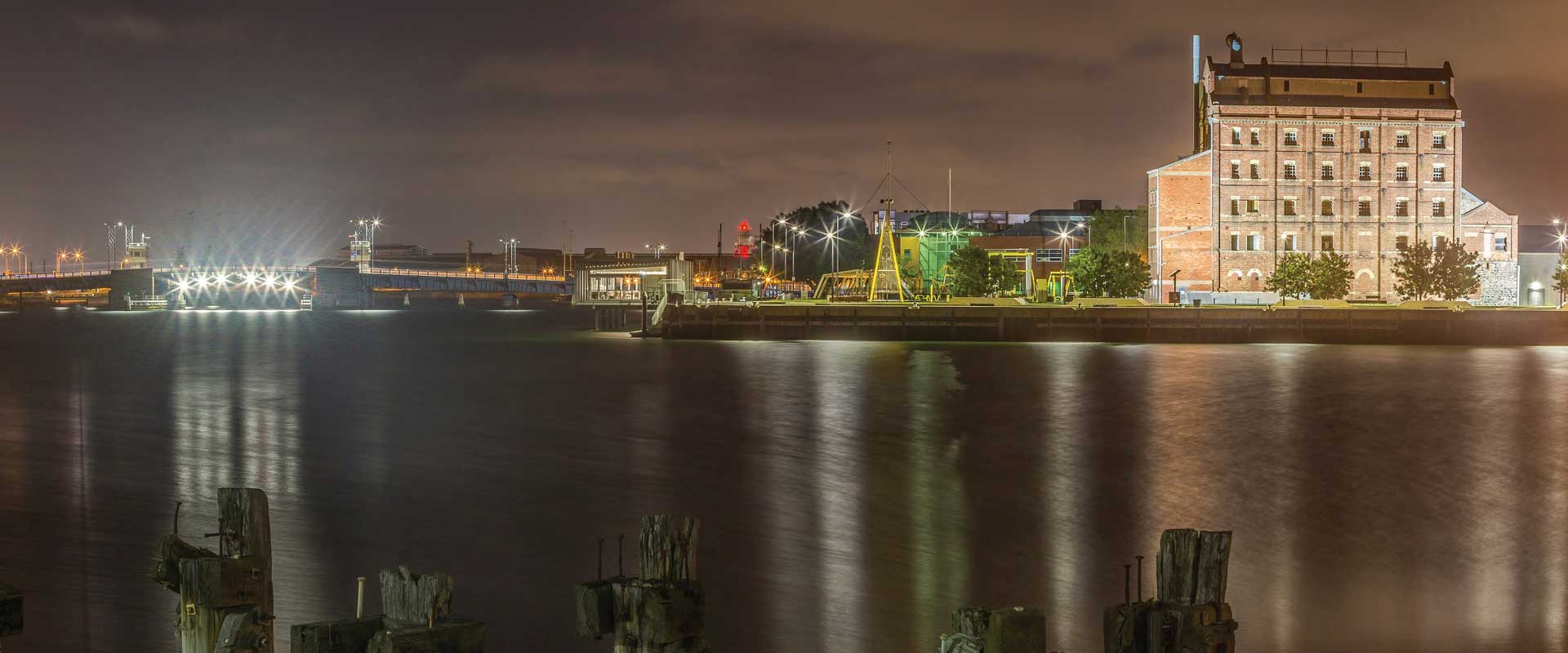 Campbelltown
Just 6km from the Adelaide CBD, the suburb of Campbelltown has long been associated with the city's hardworking Italian community. Few outsiders ever ventured into this world unless invited, but all that changed with the creation of the Flavours of Campbelltown Food Trail which put the suburb on the international foodie radar. The new trail shines a light on long-established Italian businesses such as the fabulous Mercato continental deli, almond bread maker Salta In Bocca and quality bakers the Panini Brothers, but also helps to promote Campbelltown's multicultural profile.

These days the flavours of Campbelltown come from India, Vietnam, South America and elsewhere. This excellent self-drive guide provides the chance to sample aged chorizo, sourdough bread, freshly made pasta, wood-fired pizza and many more gourmet delights. Some of the foodie highlights include the Kumar's Indian Cuisine Service, long-running Assagio Café, champion sausage maker Slape & Sons, creative cake maker Elbio, the aromatic Java Lifestyle Coffee and Tea outlet and Sicilian ice cream maestro Gelato Bello. The Kumar family (nothing to do with the famous TV family of the same name) operates a successful curry and savoury snack business from their home kitchen and also hosts dinner parties.
King William Road
Not to be confused with the grand boulevard of King William Street in the heart of Adelaide, this more modest thoroughfare is located in Hyde Park, part of the city's affluent inner-suburban belt. The combination of swish eateries, upmarket frock shops and pavement cafes makes this one of Adelaide's most popular lunchtime destinations. Popular boutiques include Liza Emanuele, a long-term resident celebrated for her classic designs, Wildchild Stylelab which stocks an edgy range of Australian and imported labels and Denim Iniquity, the place to find the latest designer labels, such as Ginger & Smart, Equipment, Jac & Jack and Hudson.

Male fashionistas should check out the well-priced threads at Saville Row. Known primarily for its fashion, the elegant street is also home to a number of specialist shops, such as European provedore Bottega Rotolo, high-end road bike retailer Euride and Danish audio specialists Bang and Olufsen. The dining options are equally varied, ranging from hearty pies and pastries at Red Door Bakery to the refined Italian gastronomy of Assaggio Ristorante. Those looking for a caffeine fix and maybe a light snack should consider the cheerful Cotto Espresso, while Melt Pizzeria attracts a lively crowd with its share plates, wood fired pizza and well chosen South Australian wine list.
Melbourne Street
With its laid-back village atmosphere, quirky fashion outlets and lively mix of eateries, it's impossible not to fall in love with Melbourne Street, one of North Adelaide's best kept secrets. Unlike many inner-city precincts, Melbourne Street also has some great accommodation options, including the Majestic Minima, the Meridien Hotel & Apartments and Majestic Old Lion Apartments.

A stay at the boutique Majestic Minima offers the opportunity to sleep in your own art gallery with each room decorated by a local South Australian artist. Over 40 artists have provided their take on a theme of "creativity and creation" in one of the world's quirkier hotel interior design projects.

Close at hand, visitors will find a number of small, independent fashion outlets such as Intimode, Karibu and Impulse, plus a couple of unexpected gems like Ollie Ashenden Children's Shoes and the Melbourne Street Auction Centre, which sells rare Australian and international paintings.

This part of North Adelaide is mostly celebrated for its food, coffee and people watching opportunities. The Lion Hotel is correctly rated as one of the best-run pubs in the city, with a great range of craft beers, good wine list and a well-priced bar menu. Those looking for a fine dining option should book a table at the next-door restaurant which serves elegant modern Australian fare. There are plenty of casual dining options on the street, including The Store Bistro, which opens for breakfast, lunch and dinner, and the super friendly, super healthy UR Caffe. More recent arrivals include Bononia gelati bar and E for Ethel - an eco-friendly gift shop and café.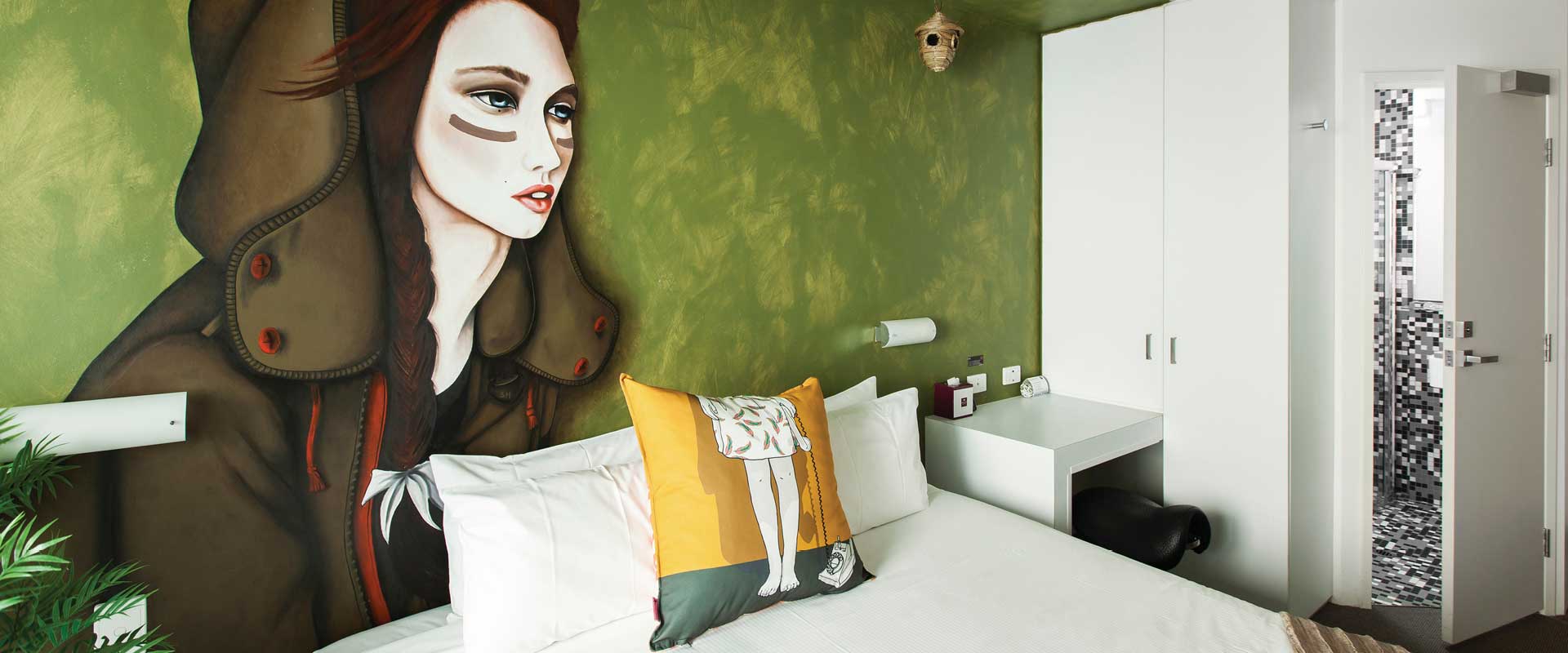 Bowden and Thebarton
Urban renewal is gathering pace in two of Adelaide's grittiest industrial suburbs. These adjoining precincts are both undergoing spectacular redevelopment, with flashes of gentrification and the occasional foodie gem to be found. Bowden, the site of an ambitious green village conceived during the premiership of Mike Rann, is best described as a work in progress. A couple of quirky cafes, The Loose Caboose and Jarmer's Kitchen, are managing to thrive amid the rubble and construction gangs. Cross the tram lines and you'll find two important local landmarks: Adelaide Entertainment Centre and West End Brewery. The historic brewery has just emerged from a $70 million redevelopment and offers excellent behind-the-scenes tours; bookings essential.

Hopheads should also check out The Wheatsheaf Hotel in George Street, a shabby chic pub surrounded by small factories and warehouses but serving an excellent range of craft brews, with eclectic live music and rare malt whiskies. Other Thebarton highlights include Entropy, a funky little eatery housed in a disused railway shed and the shiny new Brickworks Marketplace, a contemporary shopping development with a good selection of delicatessens, sushi bars, cafes, bakeries and pasta joints. Entropy serves delicious coffee, lunch and snacks from Wednesday to Sunday, but also runs a very popular charcoal grill, featuring high quality meats and non-carnivore options, on Friday evenings.