THERE'S PLENTY TO SEE AND DO DURING THE DAYLIGHT HOURS, BUT JUST WAIT TILL THE SUN GOES DOWN. THAT'S WHEN ADELAIDE COMES OUT TO PLAY.
From drinking in Adelaide's booming bar scene to pulling up a seat at Australia's best restaurant or braving a hair-raising ghost tour, Adelaide comes to life at night. Turn off your morning alarm, here's our top picks of how to spend your night in Adelaide.
1. SOAK IN A SUNSET SPECTACULAR
First things first, you have to kiss goodbye to the day time. South Australian skies put on a show come sundown and we are one of the only states in Australia where you can watch the sun sink below the ocean horizon. With so many incredible west-facing beaches, you'll have front row seats on the sand to a fiery show-stopper. Start your night by jumping on the tram to Glenelg's Moseley Square, visit Brighton Beach for a post-work beach stroll or mosey down to Henley for dinner, drinks and incomparable sunset views. Other city beach sunset hot spots include Semaphore, Port Noarlunga and Grange. For sunset views over the city and hills, head just minutes from the city to Mount Osmond – the perfect spot for a picnic with a view. For more sunset inspiration, check out our guide to the best spots to watch the sun go down around South Australia.
2. SETTLE IN FOR A PRE-DRINK AT THE BEACH
Warm, balmy nights in Adelaide are best spent beach-side, a cocktail in hand. After watching the sunset from the shoreline trundle down the sand to grab a cocktail at Australia's only official bar on the beach - the Moseley Beach Club. Drink in the summer party vibes surrounded by white sand and the sound of lapping waves as the world around you awakes for the night. Casual dining is available as well as a bar, with live music and DJs, providing the perfect summer soundtrack well into the night. For more cocktails by the beach, check out our guide to the best beach bars.
3. NIGHT TOURS
Hop on a tram from the beach to the city and dare to embark on a ghoulish ghost tour. If spine-tingling ghost stories are your idea of a good night out, then Adelaide's ghost tours are sure to satisfy your spooky inclinations. Haunted hotspots to brave include the old Adelaide Gaol, former Royal Adelaide Hospital and the Z Ward Asylum so jump on a tour with Adelaide Haunted Horizon's, if you dare. For a heart-racing tour sans the ghosts, reach new heights on the Adelaide Oval Roof Climb at night. Snag the bests seats in the house and see the sunset from the best vantage point in Adelaide. Check out other Adelaide tours here.
4.TASTE TEST YOUR WAY AROUND ADELAIDE'S BEST RESTAURANTS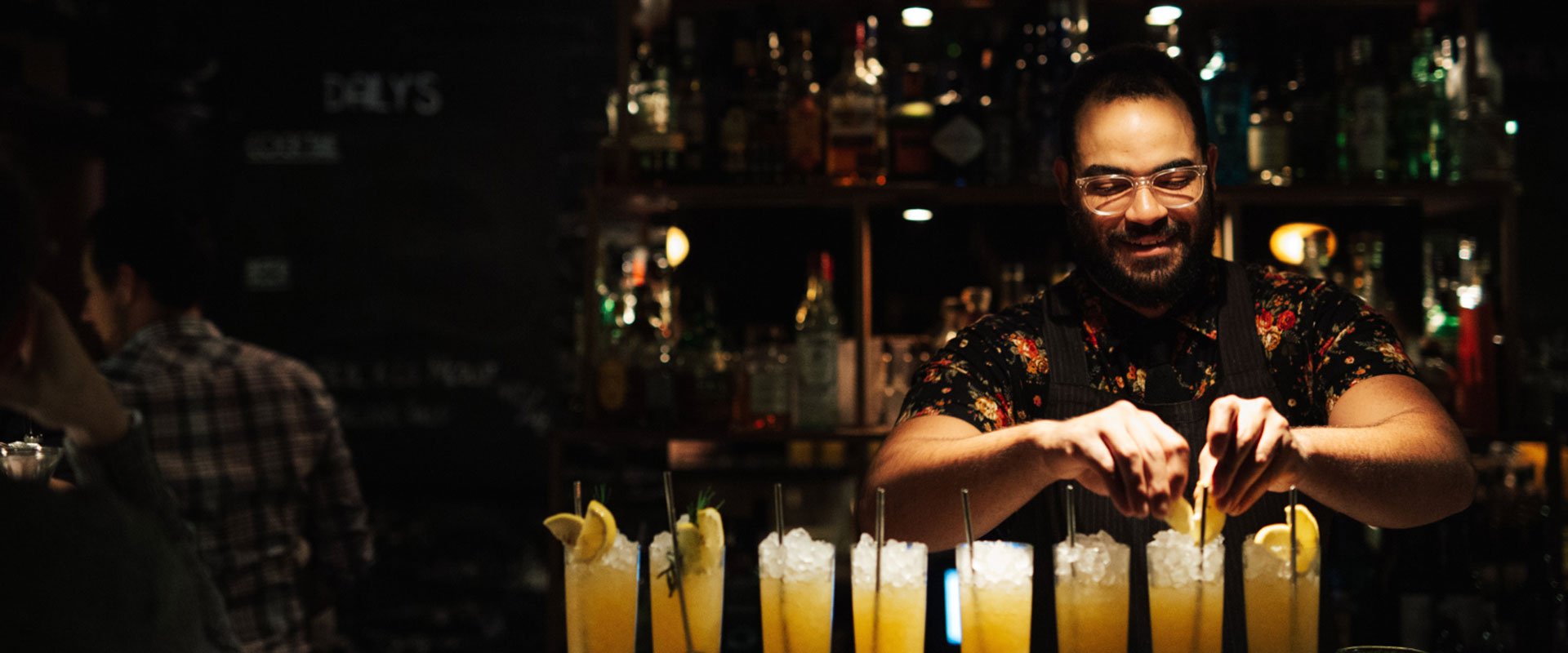 Pack your appetite and go on a gastronomic safari through Adelaide's impressive restaurant offering. Snag a spot at chic North African-inspired diner Africola, tuck into a smorgasbord of Japanese cuisines at Shobosho or grab a slice of authentic pizza at laid-back pizza lounge Sunny's Pizza. And that's just the entrée in South Australia; incredible restaurants beckon hungry revelers all over the city. Dinner is served so loosen your belt buckle and check out our guide to the best restaurants in Adelaide.
5. PULL UP A SEAT AT ADELAIDE'S BUZZING BAR SCENE
Wash down a delicious dinner with a whisky from a small speak-easy style bar or a gin from a swanky watering hole perched above the city skyline. Adelaide plays host to a labyrinth of laneways packed with cocktail lounges and quirky bars hidden behind unassuming walls. Sip your way around the laneways of Leigh St, Peel St and Gilbert Place or drink in the boozy goodness of Adelaide's east end. Our top spots for a tipple or two include NOLA Adelaide, Hains & Co, Maybe Mae, Udaberri and BRKLYN. For more bar inspiration, check out our guide to the best hidden bars in Adelaide. Cheers!
6. Adelaide Central Market and China Town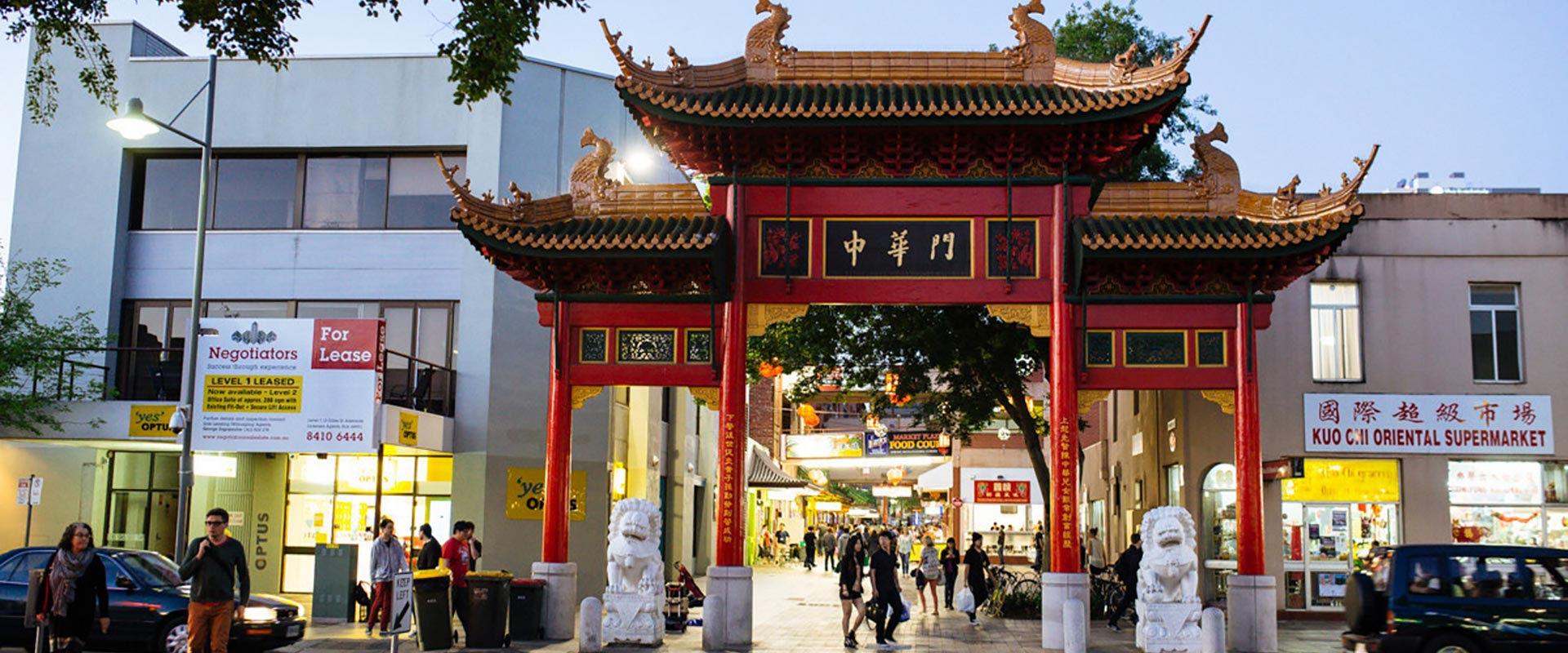 Hungry? The eateries throughout Adelaide Central Market and Chinatown offer a gastronomic gateway to Asia. Tucked in the buzzing southeast end of the city, take your taste buds on tour around this foodie's paradise with a seemingly endless list of authentic cuisines on offer, from Chinese to Thai, Korean, Japanese, Vietnamese, Indonesian and everything in between. Stroll down food-laden Gouger and Grote Street and take your pick of restaurants, food courts, cafes, wine bars and pubs. More diverse eateries await in the heart of Adelaide's China Town, the famous Central Markets. After dinner, wander down streets dotted with red lanterns, pagoda-style roofs and a maze of oriental-style shops before grabbing a snap at the impressive entrance gates.
Linger longer in Adelaide
Whether you're escaping to Adelaide for a quick weekend or here for an extended stay, we've uncovered the best inner-city digs to kick back in luxury or save your coin without scrimping on style. Find the perfect base for your Adelaide adventure and check out our guide to the best hotels in Adelaide.